Stone Herders at Hauser & Wirth
During the auspicious Easter magic time – Friday 25th and Saturday 26th March 2016 – 11am till 4pm
A new Adventure from the House of Fairy Tales.
This magical game of rituals and discovery invites children of all ages to invent, detect and perform through science, dance and arts while protecting a rare and magical tribe from the dreaded Nothingness.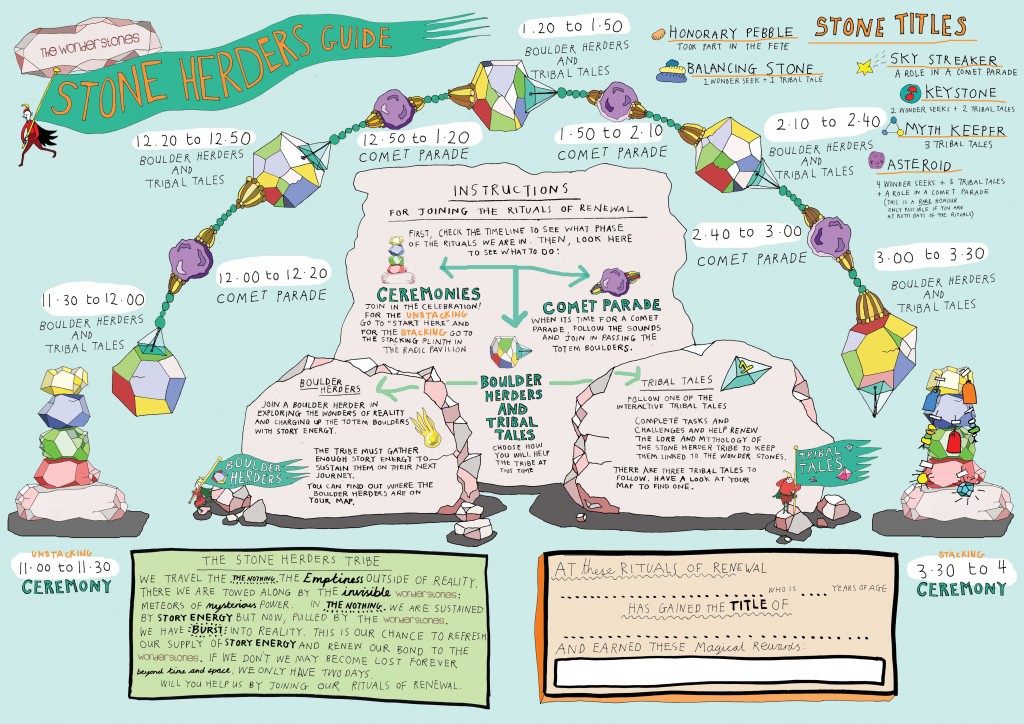 This childrens' adventure was hand crafted in The House of Fairy Tales.
This project took inspiration from Subodh Gupta's exhibition: 'Invisible Reality'
Creative Team:
Stephen Whitehead – Illusionist
Herder Hattie Worboys – Aerialist Herder
Harriet Fink – Alchemist Herder
Tim Godwin – Fabulist Herder
Victoria Buurman, George and Charlie Davis – Costumes
Alice Devine – Illustration and Layout
Anastasia Sakoilska – Project Manager
Oliver Wallace – Designer and Writer.
Marc Bultitude – Production
Finally our fantastic volunteers who never cease to amaze us with their time and energy.