The HoFT Examiner derives at Urban Village Fete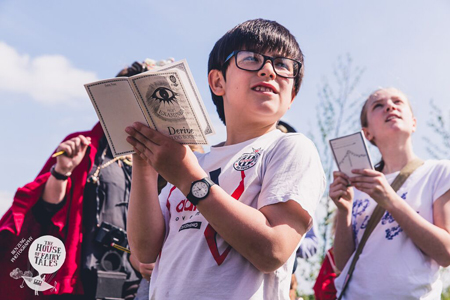 The HoFT Examiner children's playper ventured to the surreal landscape of North Greenwich for the spectacular Urban Village Fete.  Young reporters filled the land and investigated the smells, tastes, sounds, and characters all around them in their Derive books. On the look out for unusual stories each reporter gathered their findings to invent a story for the online playper.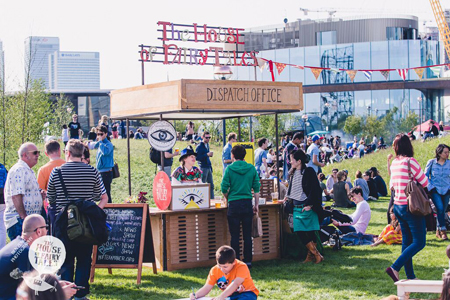 Buddying journalists reported for duty at The Dispatch Office and collected their special reporter sheets. All types of stories were wanted, comics, invent-vert, Q&As, and roving reports.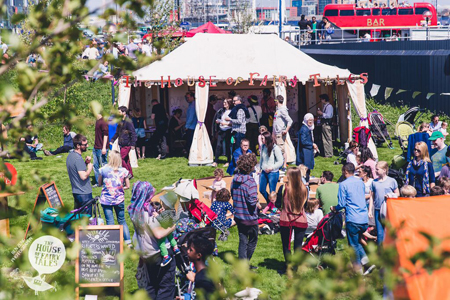 A busy day in the HoFT Examiner Office with reports buzzing through the urban village fete.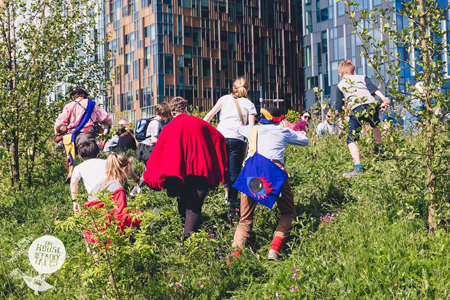 Special Derive walkabouts happened throughout the day with Top Rambling Reporters Luke, Oliver and Deborah. Here the reporters are investigating the wild environment of North Greenwich,  striding up the hill with their senses on full alert.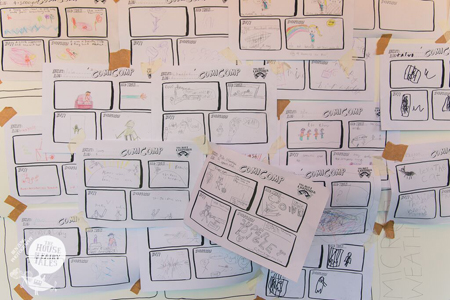 All comicomp entries were posted on the Living Wall to be judged by the special HoFT Examiner Story Specialists. The winning entry is awarded with their comic idea designed by a professional comic illustrator.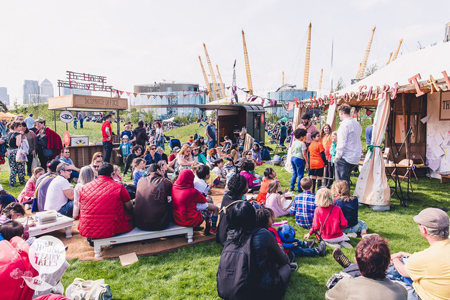 The 3Dimensional TV news show took place with special guests from the audience.
This young presenter has a future in 3dimensional TV broadcasting as he took over the stage with his favourite jokes and riddles.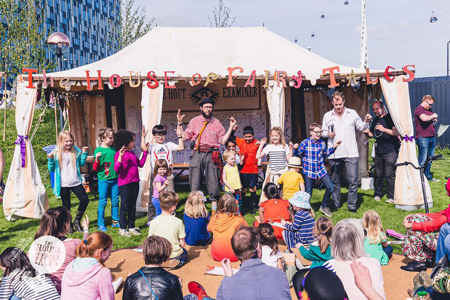 Everybody joined together for the legendary crab dance led by Simoni aged 4 and a half.
Read all the stories and reports created on the day at The HoFT Examiner Urban Village Fete online edition.