The Matchbox Project

This year The House of Fairy Tales is the official charity for The Other Art Fair. During October's Fair in the Truman Brewery, we are inviting artists from the fair as well as other established international artists to create a matchbox artwork for a specially curated fundraising exhibition that will be catalogued and promoted during the fair.
Over the weekend the artworks will be offered to collectors through a silent auction. The minimum bid will be £40.The charity will encourage all visitors to the Fair to participate in the silent auction, as well as art collectors throughout the world through an online promotion.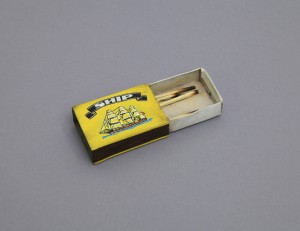 H.M.S Ahab 2011 – Gavin Turk
Medium: Painted bronze
Type: Sculpture
Dimensions: H20 x W38 x D95 mm
All the matchboxes will be documented and published in a catalogue to help promote the project.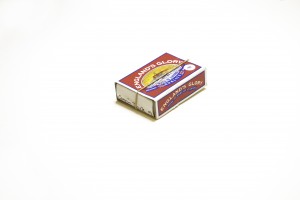 Flea Match Box 2009 – Gavin Turk
Medium: Found match box and elastic band
Type: Sculpture
Dimensions: H15 x W35 x D54 mm
Find out more about being involved as an artist.
Find out how to support the project by collecting the art.
All proceeds from sales will go to

The House of Fairy Tales

' 2016 programme.
For further information and to express your interest in participating in this exhibition and supporting the charity please contact Anastasia Sakoilska, project manager for The House of Fairy Tales anastasia@houseoffairytales.org 07446 990 181